Honda CB360 YOSHIMURA kitted Road Racer
---
This bike is purpose built for period racing utilising a CB360 Honda twin. Standard 65mm bore taken out to 71mm using YOSHIMURA 450 Honda 11:1 pistons.
List of bits'n'pieces: Dry clutch, YOSHIMURA pistons, TIGHE cam, DYNA ignition, polished conrods, ported & polished head, s/steel valve & h/d springs, brass guides, lightened & polished rocker arms, straight cut primary gears, custom frame re-jigged by EMU Engineering, Ducati Brembo calipers, Marzocchi forks, Speedline 5 spoke 18" wheels, K&N air filters, 32mm Dellorto carbs, Aircraft style filler cap, TAIYOGIKEN tank overflow valve, Oil cooler with braided lines, alloy rear sets, steering damper, 2 into 1 megaphone, race fibreglass. Honda power with Ducati handling.
Went around Lakeside Raceway in 67s. Bike has run 14.1 second standing start 1/4 mile at 93mph with race gearing. Variously eligible for Australian Forgotten Era, Formula 3, Thunderbikes. Bike is now retired from racing duty.
John Miller
jmiller@brisnet.org.au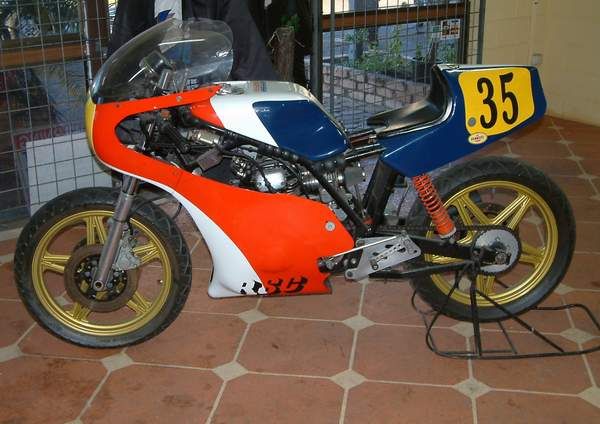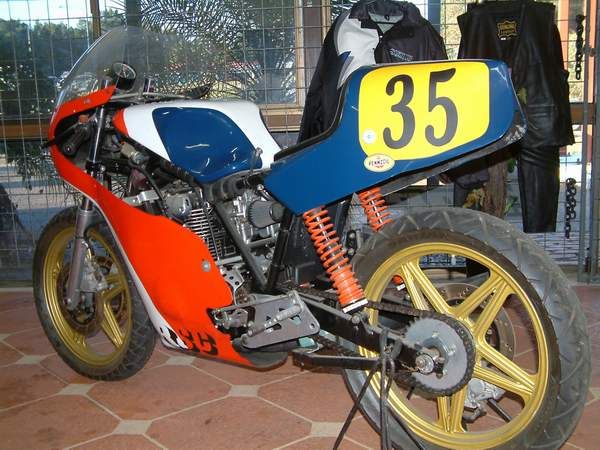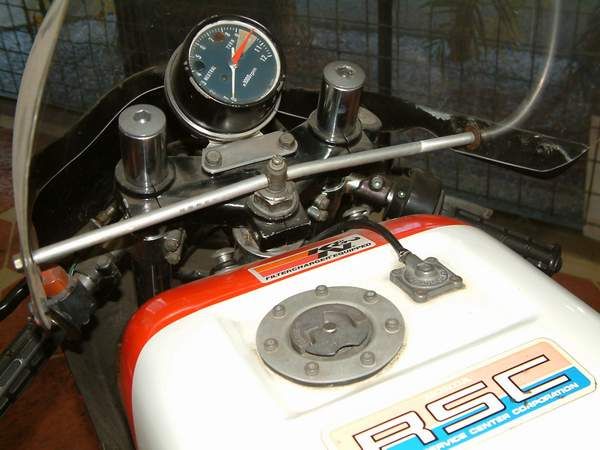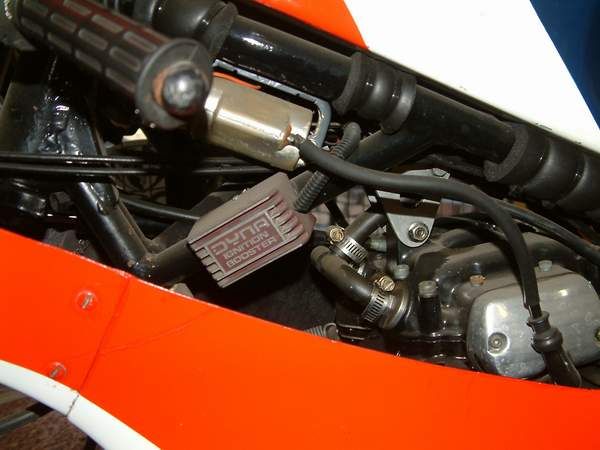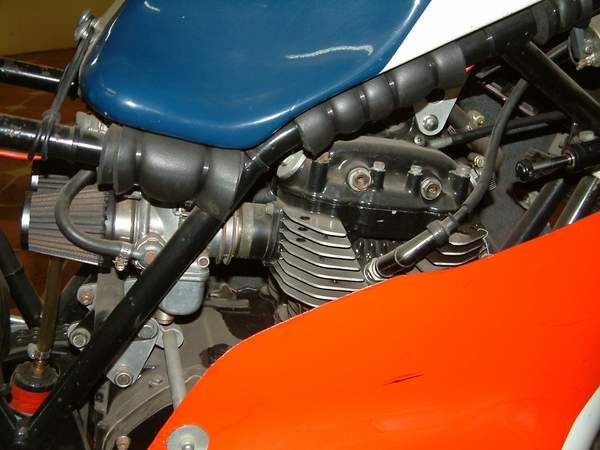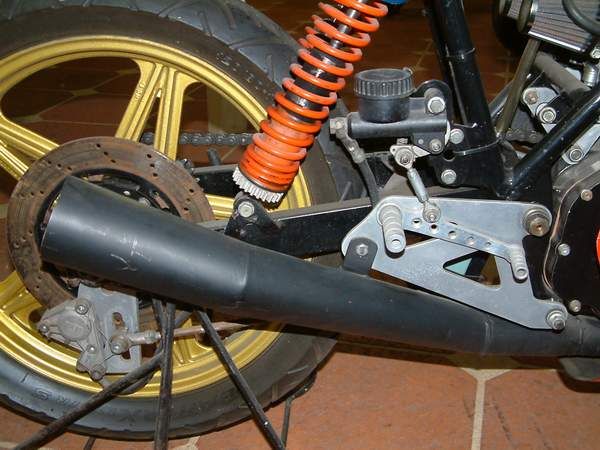 ---
CB 360 RR Specifications
---
Engine:
71mm CB450 11:1 pistons
Polished conrods
Ported and polished head
S/Steel valves with H/D springs
Brass valve guides
Tighe 405 camshaft - 245 degrees with .345" lift
Lightened and polished rocker arms
Straight cut primary drive
Dry clutch conversion
Oil cooler with braided lines
2 into 1 extractors
Frame:
Custom Chrome Molly
Jigged and tracked by Emu Engineering
Twin Mulholland shocks
Alloy rear sets
Steering damper
Running Gear:
Ducati Marzocchi 35mm forks and clamps
Duacti Speedline 18" mag wheels
3 x Brembo discs
Aluminium rear sproket and 520 chain
Bridgstone tyres
Ignition:
CB360 points with Dyna ignition booster
Platinum plugs
12 volt total loss
Carby:
2 x 32mm Delorto - Main jet 122, Start jet 75, Needle and seat 250, Idle jet 60, Atomiser AB265, Pump jet 50, Needle K6, Slide 70, Float height 19 mm.
---
Page last updated: 03 September, 2003